Vilgain Grass-fed Ghee BIO
⁠–⁠ from milk of grass-fed cows, 95-98 % butterfat purity, high smoke point
Vilgain Grass-fed Ghee BIO
⁠–⁠ from milk of grass-fed cows, 95-98 % butterfat purity, high smoke point
In stock 5 or more pieces
Super clean ghee
with minimal lactose
What's better for cooking, baking and frying than regular ghee? Well, 3 x trans‑fattened ghee from organic farming and grass‑fed milk with minimal milk proteins and lactose. This makes it last longer in the fridge and at room temperature, and no harmful substances are produced during cooking.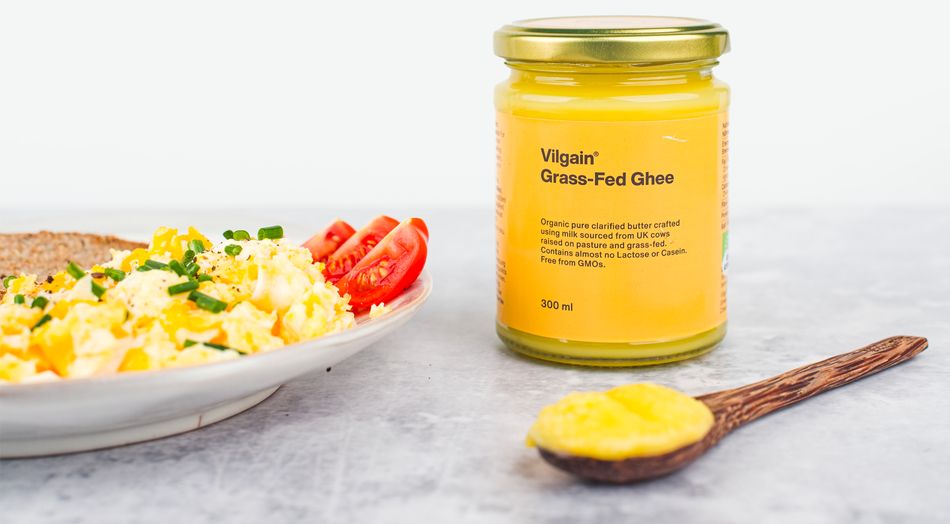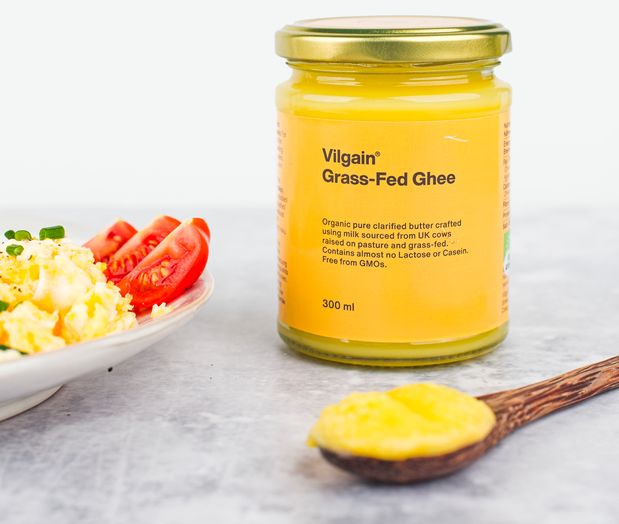 From the milk of cows fed on grass from the UK's open pastures
The whole process takes place in England. Once the milk is collected from the cows, the water is evaporated and the solids sink to the bottom. A triple purge then takes place to the point where the lactose and casein are almost completely removed. The final clarification involves extraction of the foam and filtration, which ensures that the result is a butterfat with a purity of 95‑98 %.
Grass‑fed ghee boasts many improvements over regular ghee: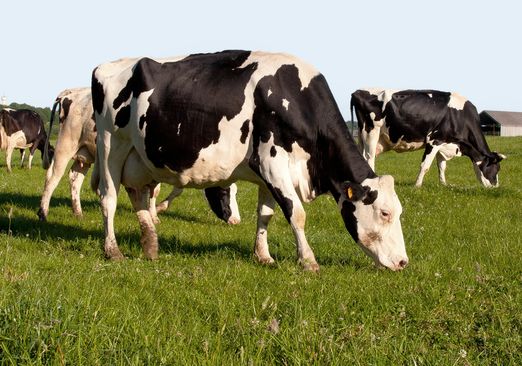 Certified and additive‑free
Vilgain Grass‑fed ghee is completely free of hormones or any other additives. It also boasts certifications such as organic, halal and kosher, and is suitable for celiacs and people with mild lactose intolerance.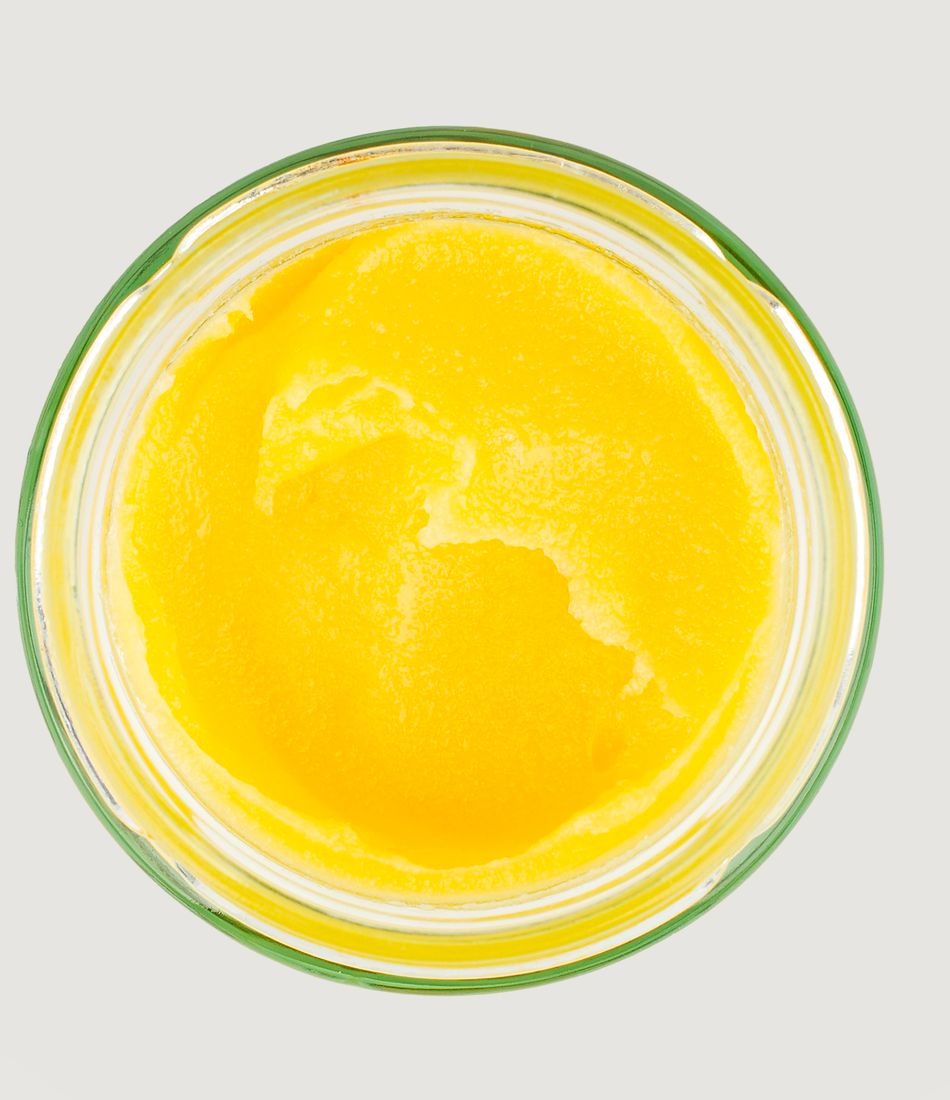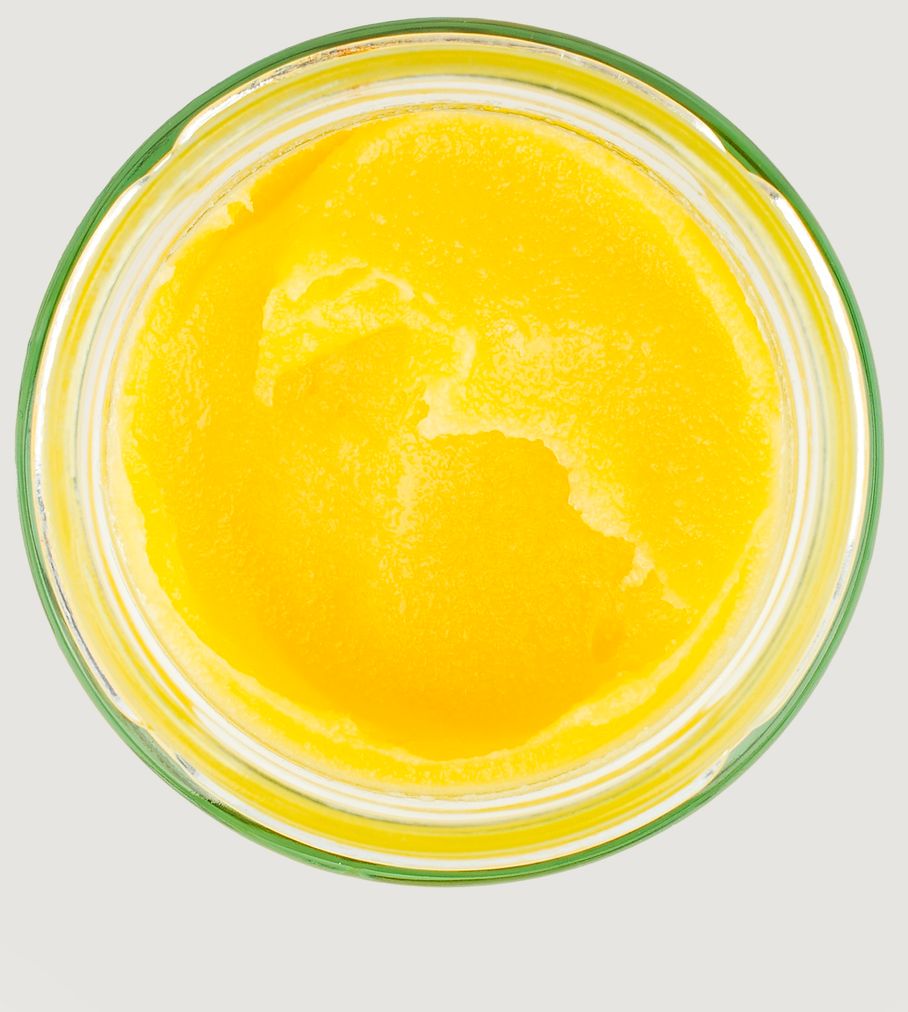 Why is clarified butter so popular?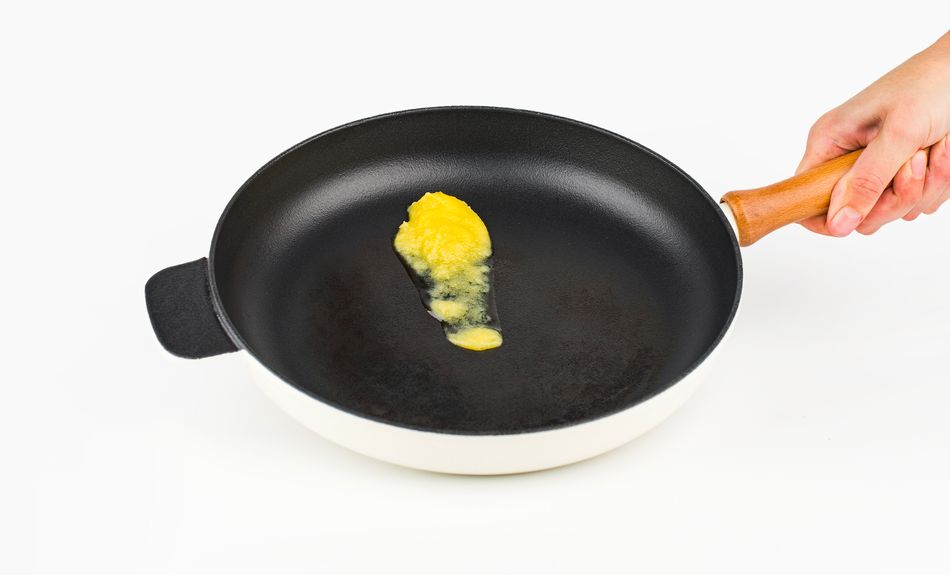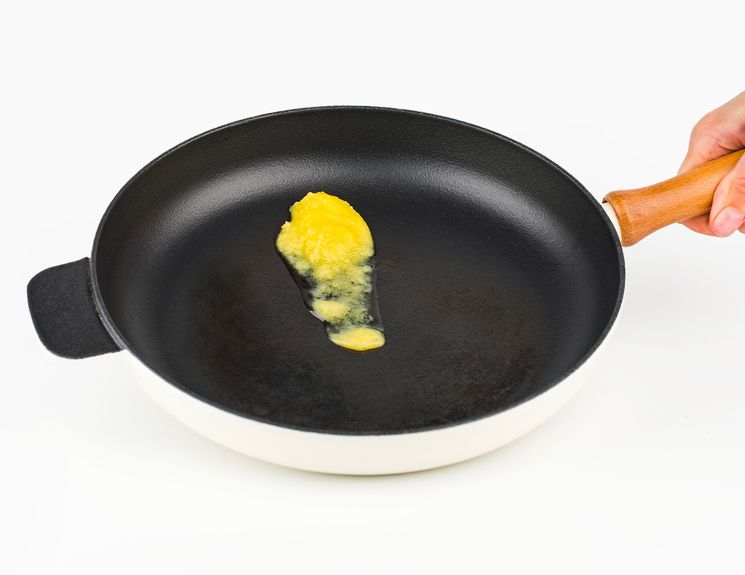 A versatile helper in the kitchen
You can use it for any kitchen preparation and it gives your food a pleasant nutty aroma and creaminess - suitable for boiling, frying, baking and cold cooking. It's great for mellowing sauces, soups, rice, couscous or adding flavour to sweet desserts.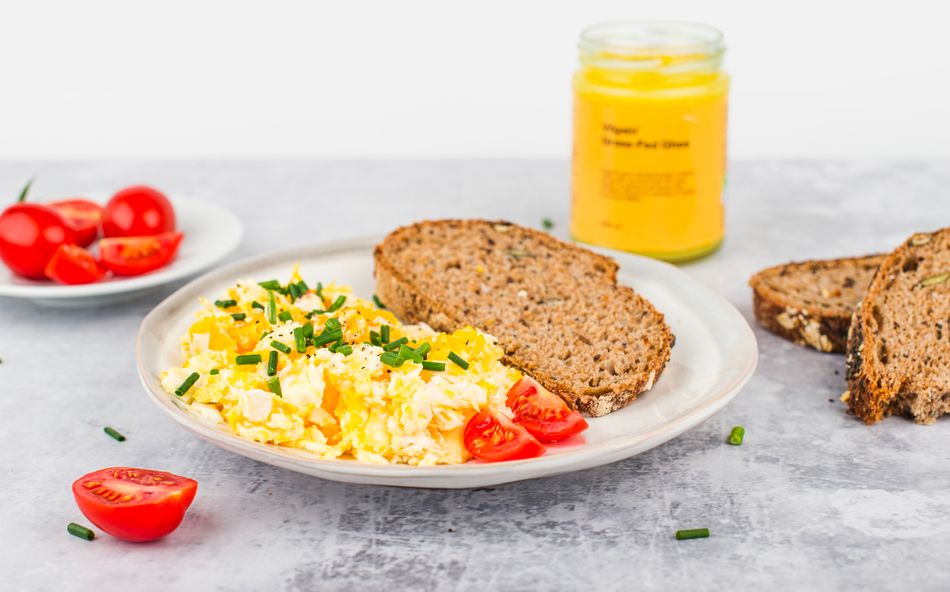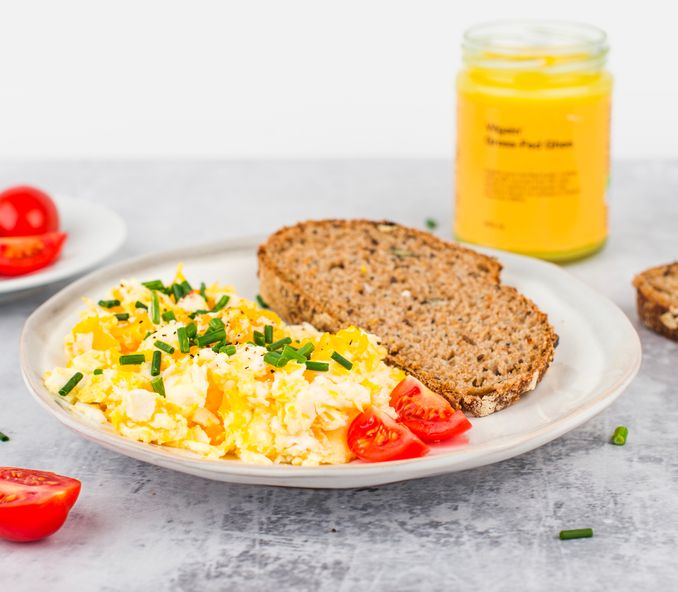 Packaging: 300 ml
| | |
| --- | --- |
| | 100 g |
| Energy | 3689 kJ / 899 kcal |
| Fats | 100 g |
| - of which saturates | 59,5 g |
| Carbohydrates | <0,5 g |
| - of which sugars | <0,5 g |
| Fibre | <0,5 g |
| Protein | <0,3 g |
| Salt | 0,01 g |
Ingredients
100% butter (milk).
Country of origin: England.
Allergy: for alergens see ingredients in bold.
Instructions for use
It is suitable for frying, baking and cooking thanks to its high smoke point of 250 °C.
Warning
Food.
Shelf life of unopened product is 2 years.
Once opened, store at room temperature for 3 months or in the refrigerator for 1 year.
Vilgain s.r.o., Smetanova 1022/19, 602 00 Brno, ID 29269555.

Popular alternatives
__________ __________ __________ __________ __________

__________ __________ __________ __________ __________

__________ __________ __________ __________ __________

__________ __________ __________ __________ __________

__________ __________ __________ __________ __________
Related Products
__________ __________ __________ __________ __________

__________ __________ __________ __________ __________

__________ __________ __________ __________ __________

__________ __________ __________ __________ __________

__________ __________ __________ __________ __________

__________ __________ __________ __________ __________
Also Bought
__________ __________ __________ __________ __________

__________ __________ __________ __________ __________

__________ __________ __________ __________ __________

__________ __________ __________ __________ __________

__________ __________ __________ __________ __________

__________ __________ __________ __________ __________