Vilgain Ashwagandha
⁠–⁠ potent KSM-66 extract, anti-stress effects, memory and physical performance support
Vilgain Ashwagandha
⁠–⁠ potent KSM-66 extract, anti-stress effects, memory and physical performance support
In stock 5 or more pieces
In stock 5 or more pieces
Powerful Ayurvedic adaptogen backed by research
Ashwagandha has its roots in Ayurveda, where it has been used for thousands of years. In India, it is the most widely used herb used mainly to boost immunity after illness, but today's research studies it mainly for its ability to help reduce stress, anxiety or improve libido. Vilgain delivers the purest, most researched ashwagandha extract in an additive‑free vegan cellulose capsule.

Extra potent extract KSM‑66 in organic quality
Each capsule contains only the powder from the root. Thanks to gentle extraction, it contains the full spectrum of bioactive compounds, including a 5% concentration of withanolides responsible for most of the health benefits of ashwagandha. KSM‑66 undergoes many quality inspections which have earned it several important certifications.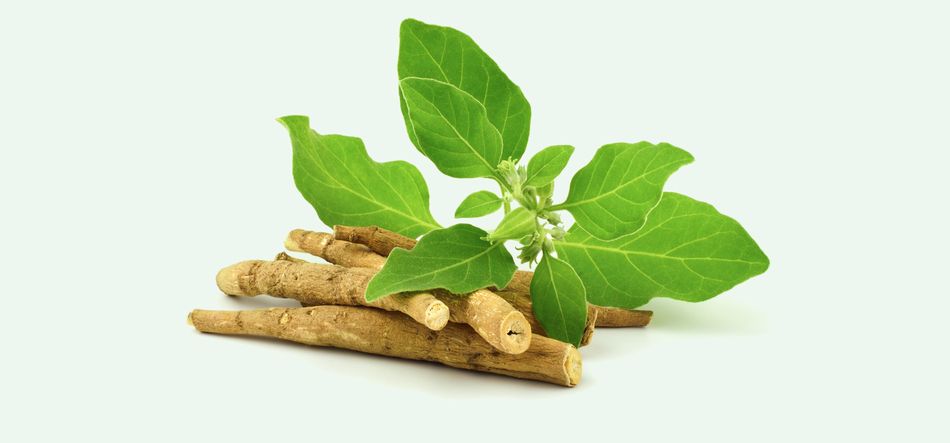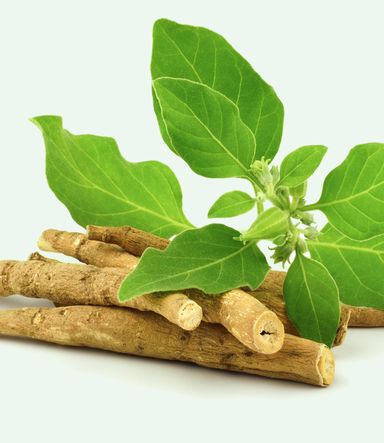 Relieves stress and anxiety and promotes restful sleep
Perhaps ashwagandha is best known for its anti‑stress effects, for which there are a number of studies [1][2][3]. It has also been shown in research to reduce anxiety [2][4] and boost mental health overall. If you don't suffer from stress or anxiety, then you might be interested in ashwagandha's positive effects on sleep quality and falling asleep [3][5].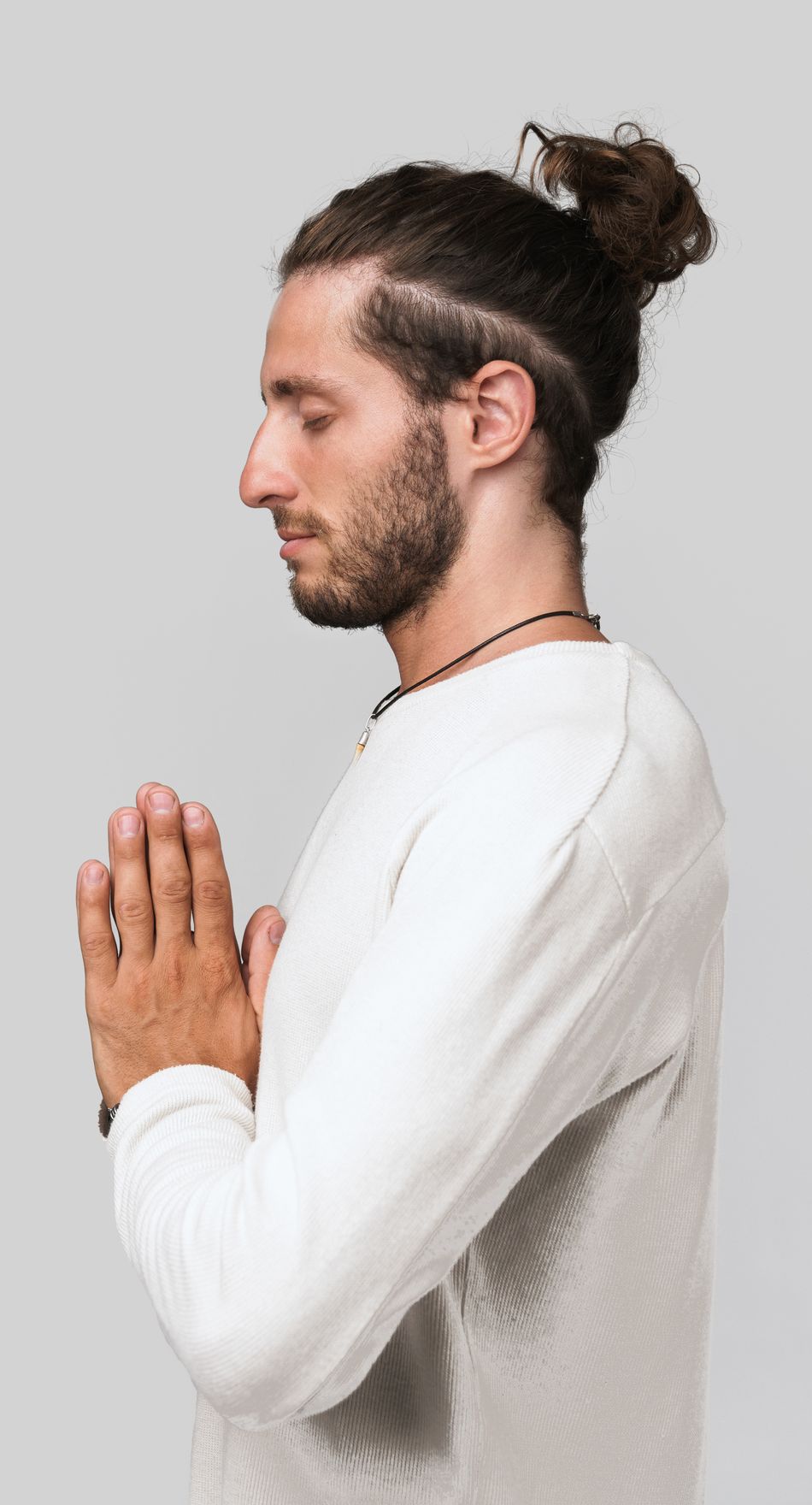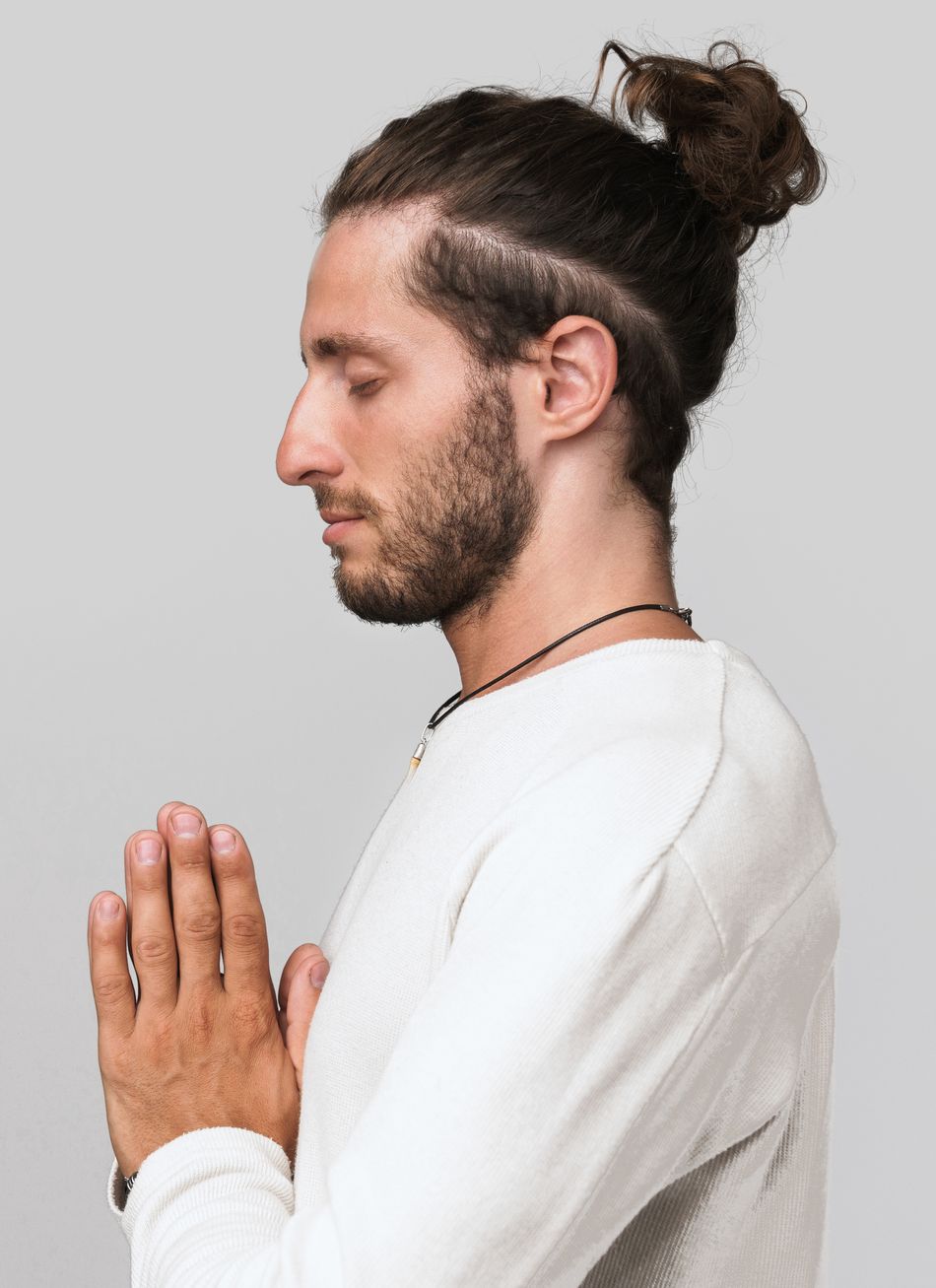 Improved memory and cognitive abilities
Studies have shown that after just 90 days of regular use of ashwagandha in sufficient quantities, you will experience a positive effect on visual memory, learning ability, retention of attention and recalling memories [6].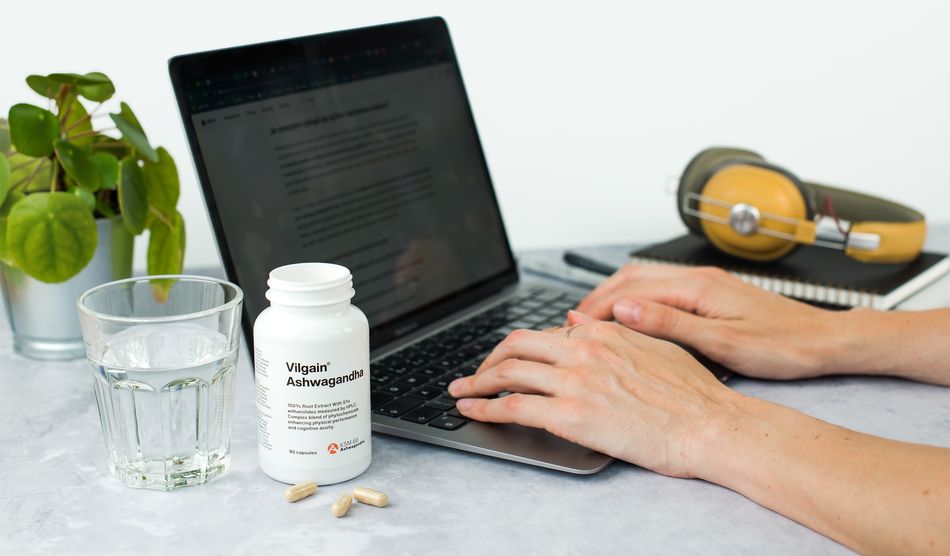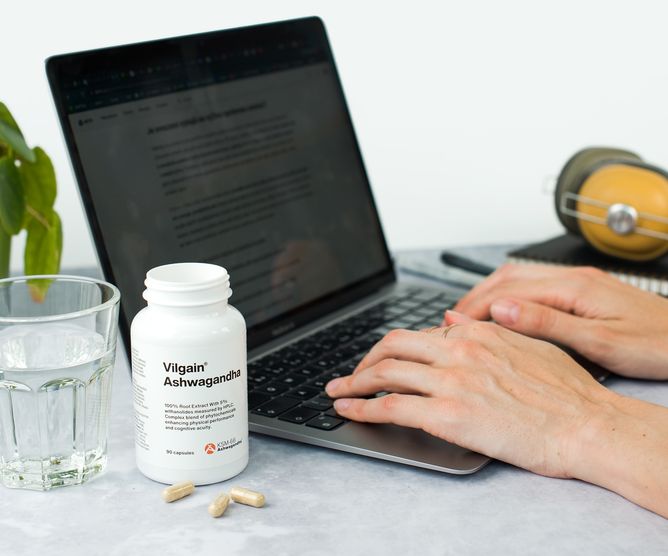 Packaging: 90 capsules
Dosage: 1 capsule
Doses in the package: 90 
| | |
| --- | --- |
| | 1 capsule |
| Ashwagandha root extract | 500 mg |
| - of which withanolides | 25 mg |
Ingredients
Withania somnifera root extract, cellulose capsule.
Manufactured in: Czech Republic.
Dosage
Take 1 capsule daily, with sufficient water.
For optimal effects, take the product continuously every day for at least 4 weeks.
The product can be taken long‑term and without breaks.

Warning
Dietary supplement.
Do not exceed recommended dosage.
This product is not a substitute for a varied and balanced diet.
Keep out of reach of children.
Not suitable for children, pregnant or nursing women.
Store in original sealed container at room temperature.
Store dry and out of direct sunlight.
Vilgain s.r.o., Smetanova 1022/19, 602 00 Brno, ID 29269555.
Popular alternatives
__________ __________ __________ __________ __________

__________ __________ __________ __________ __________

__________ __________ __________ __________ __________

__________ __________ __________ __________ __________

__________ __________ __________ __________ __________
Others buy together
Related Products
__________ __________ __________ __________ __________

__________ __________ __________ __________ __________

__________ __________ __________ __________ __________

__________ __________ __________ __________ __________

__________ __________ __________ __________ __________

__________ __________ __________ __________ __________
Also Bought
__________ __________ __________ __________ __________

__________ __________ __________ __________ __________

__________ __________ __________ __________ __________

__________ __________ __________ __________ __________

__________ __________ __________ __________ __________

__________ __________ __________ __________ __________