Vilgain Laundry Detergent
⁠–⁠ eco, vegan, up to 20 washings, for white and coloured laundry
Vilgain Laundry Detergent
⁠–⁠ eco, vegan, up to 20 washings, for white and coloured laundry
In stock 5 or more pieces
Order now and we'll ship your goods today
Wash your clothes in an environmentally friendly way
Wash efficiently but gently - whether you machine wash or hand wash. Our liquid, eco‑friendly laundry detergent gets your pieces free of stains without containing harsh chemicals. These are effective, but potentially harmful - to you and the environment.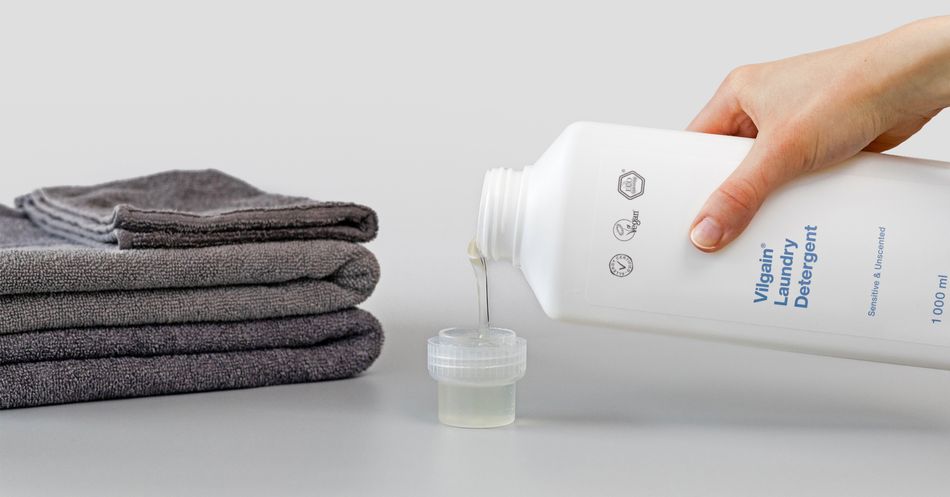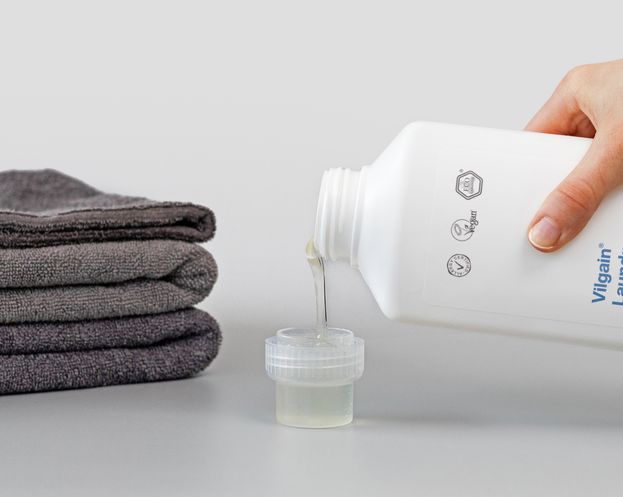 For coloured and white linen, for children and sensitive skin
With the gel, you can start washing in these cases too. Plus, it protects the colours of your clothes and doesn't cause the fabric to harden, so the pieces will still look like new.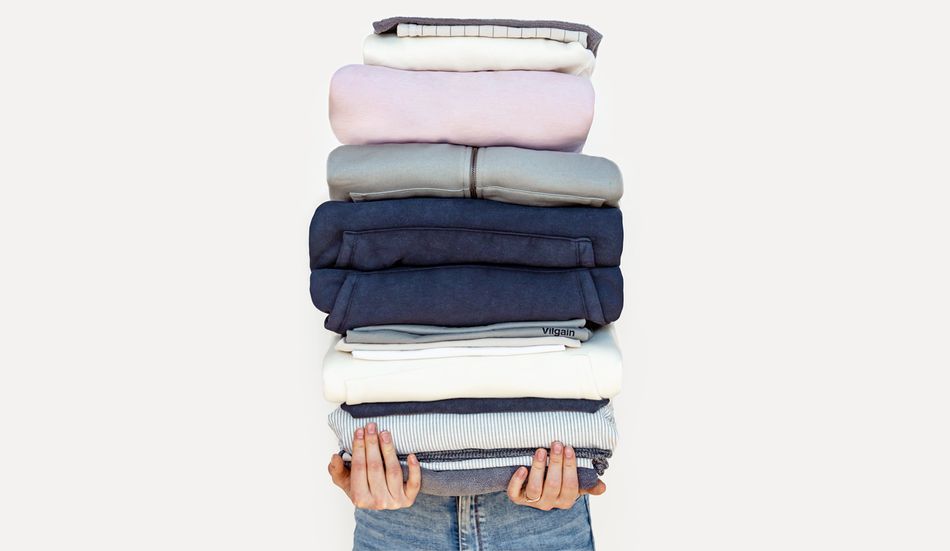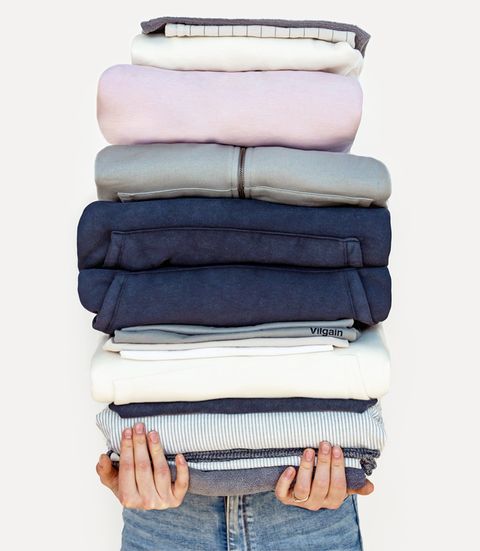 Environmentally friendly
Certified according to ECOGARANTIA® guidelines, which guarantee maximum product quality. Products with this standard must meet the following conditions: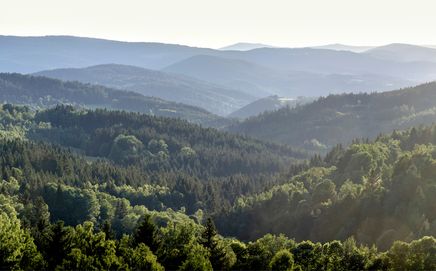 Up to 20 washing batches
Depending on the hardness of the water and the level of soiling of the clothes, our gel lasts up to 20 cycles. You can also soften the water by adding baking soda.
| | | | |
| --- | --- | --- | --- |
| Water hardness | Slightly dirty | Dirty | Very dirty |
| Soft (0‑8,4 °dH) | 50 ml | 60 ml | 75 ml |
| Medium hard (8,4‑14 °dH) | 60 ml | 75 ml | 100 ml |
| Hard (>14 °dH) | 75 ml | 100 ml | 125 ml |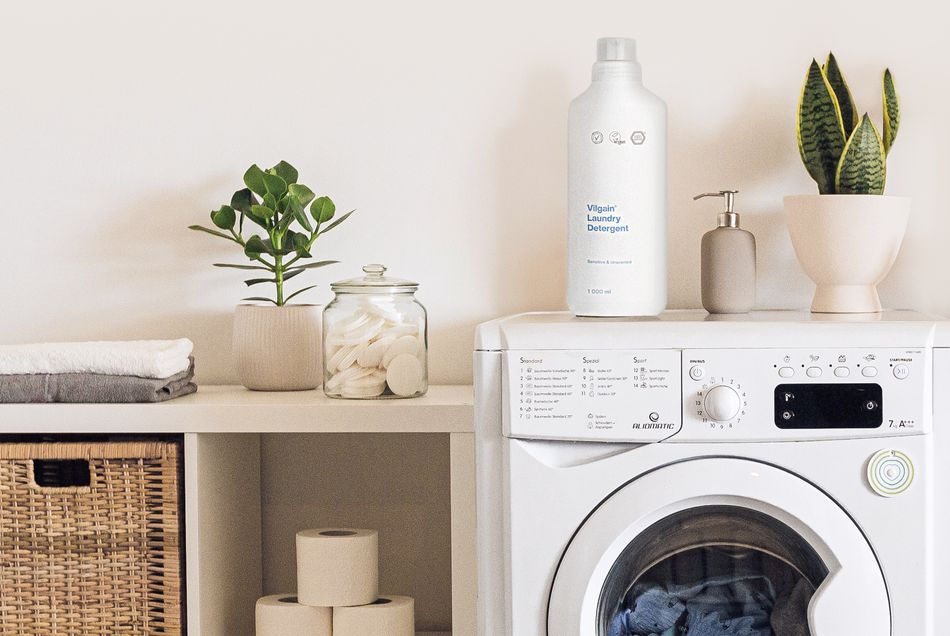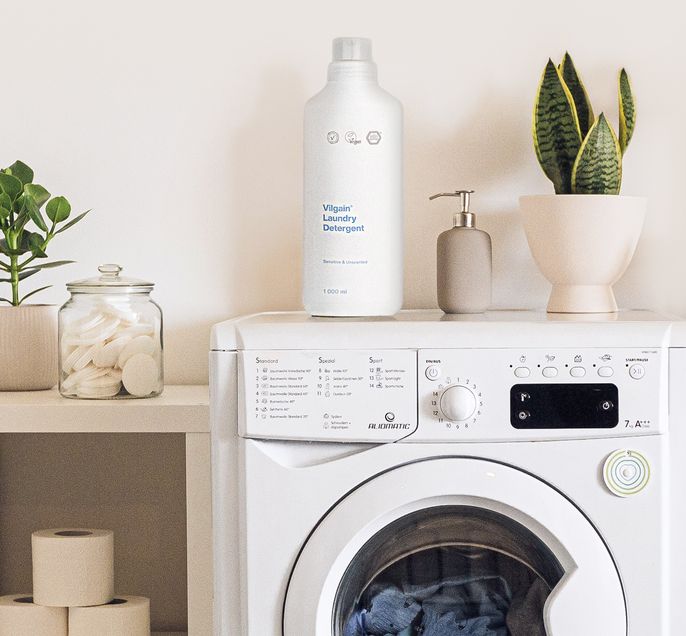 Does not contain aggressive chemicals
You can wash effectively without unnecessary, potentially harmful additives. That's why you won't find any in our washing gel. The certified formula of our washing gel is exclusively plant‑based.
No exclamation marks
Common laundry gels, including eco‑friendly ones, often contain safety warnings. "Toxic! Corrosive! Irritating!" Thanks to the specially designed formulation of our products, you won't find anything like that on their packaging.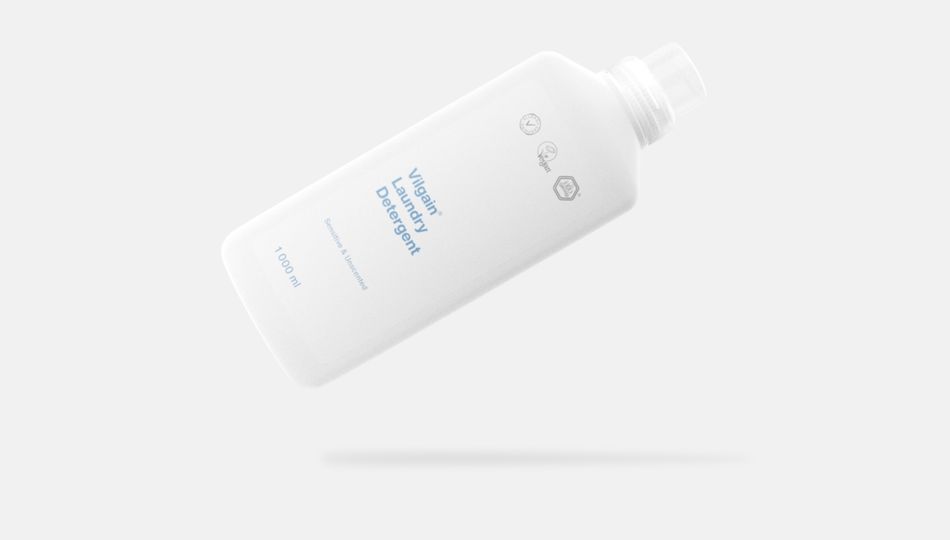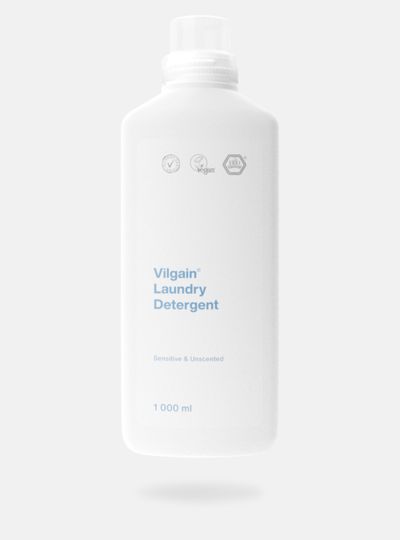 Ingredients
5 - 15% soap, non‑ionic surfactants, alcohol sulphate from coconut oil; potassium hydroxide, ethanol, water.
Warning
Read the instructions carefully
Do not use for personal hygiene and food cleaning.
Keep out of reach of children.
Avoid contact with eyes.
In case of eye contact, rinse immediately with water and seek medical attention.
Wash hands with soap and water after use.
Wash hands with soap and water after use.
If swallowed, seek medical attention immediately and show packaging or label.
The colour and viscosity of the product may have varied due to the presence of natural ingredients of plant origin.
Store at temperatures above 15 °C and protect from light.
Vilgain s.r.o., Smetanova 1022/19, 602 00 Brno, ID 29269555.

Popular alternatives
__________ __________ __________ __________ __________

__________ __________ __________ __________ __________

__________ __________ __________ __________ __________

__________ __________ __________ __________ __________

__________ __________ __________ __________ __________
Related Products
__________ __________ __________ __________ __________

__________ __________ __________ __________ __________

__________ __________ __________ __________ __________

__________ __________ __________ __________ __________

__________ __________ __________ __________ __________

__________ __________ __________ __________ __________
Also Bought
__________ __________ __________ __________ __________

__________ __________ __________ __________ __________

__________ __________ __________ __________ __________

__________ __________ __________ __________ __________

__________ __________ __________ __________ __________

__________ __________ __________ __________ __________