Vilgain Chillax
⁠–⁠ ideal for relaxation, improves sleep, with purely natural composition
Vilgain Chillax
⁠–⁠ ideal for relaxation, improves sleep, with purely natural composition
In stock 5 or more pieces
In stock 5 or more pieces
Natural anti‑stress drink
with improved recipe
In today's fast‑paced and hectic times, we experience stress at almost every turn. The body is not a machine and needs to rest, regenerate and relax in order to regain its strength. That's why we developed Vilgain Chillax with a new, all‑natural formula that aims to calm and harmonize the body as much as possible.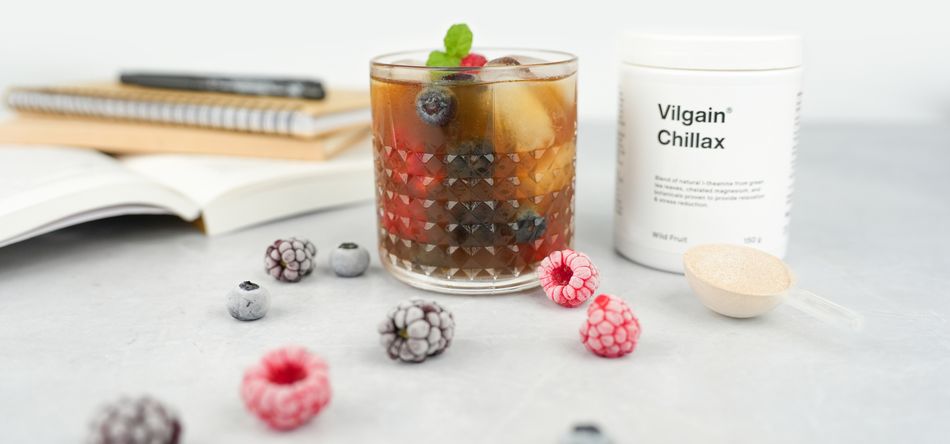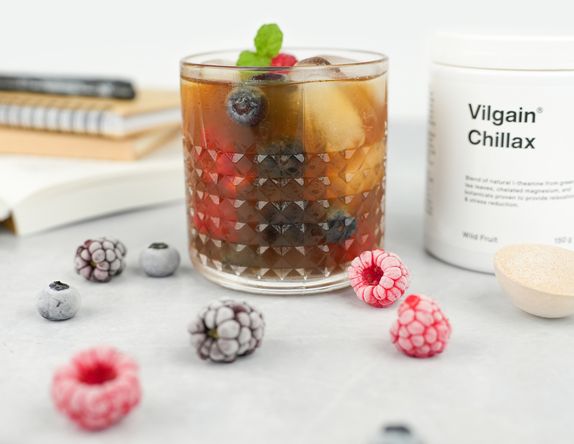 2 key micronutrients
for quality rest
Chillax is based on a high content of two super active ingredients with unique benefits.
100 mg of L‑theanine - an amino acid from natural green tea extract and 12 % pure MagChel® brand magnesium bisglycinate - the most absorbable form of magnesium.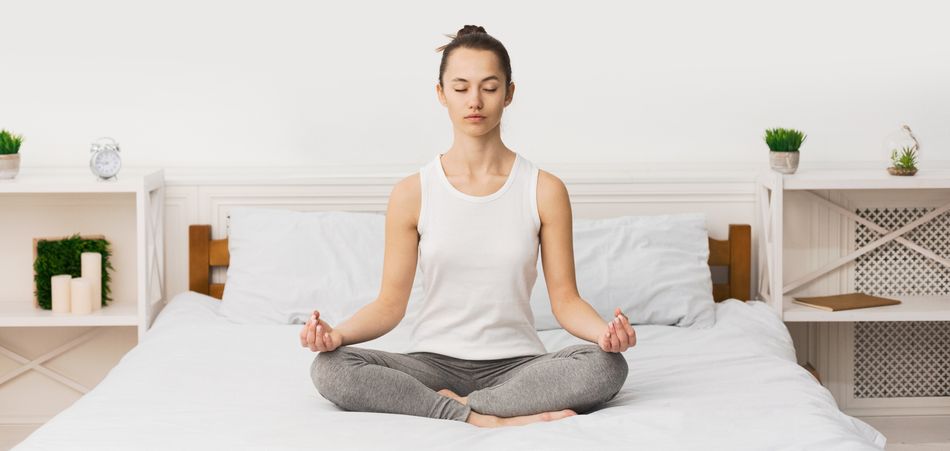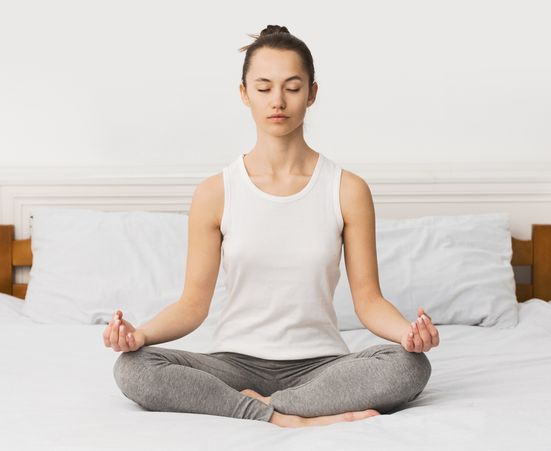 Better mood after a hard day
Chamomile is an herb known for its use in traditional medicine, but its effects are also supported by modern science.
Chamomile flowers are rich in the antioxidant apigenin, which promotes a positive mood and overall relaxation of the body, helping you to get into a heavy wellbeing.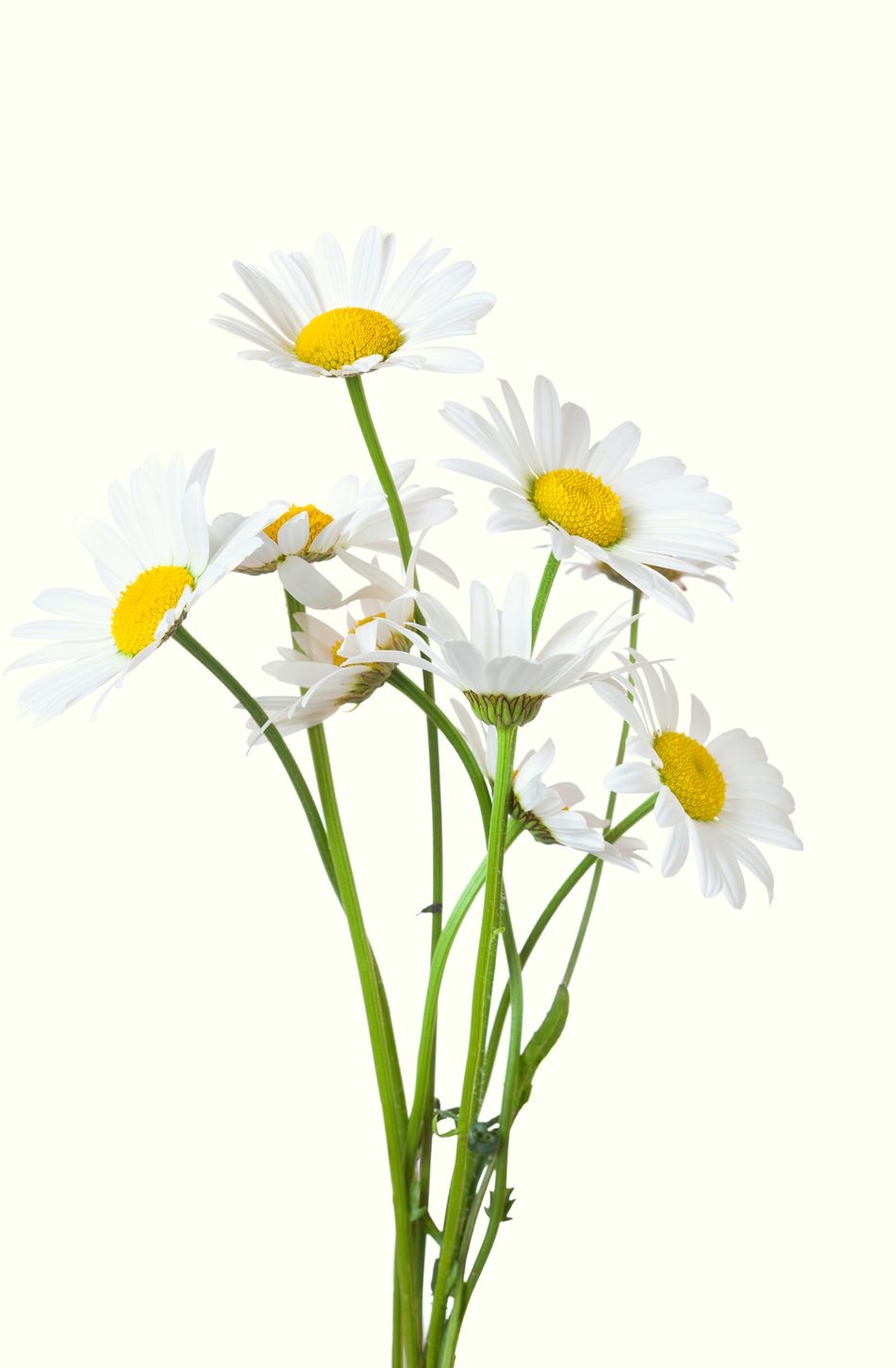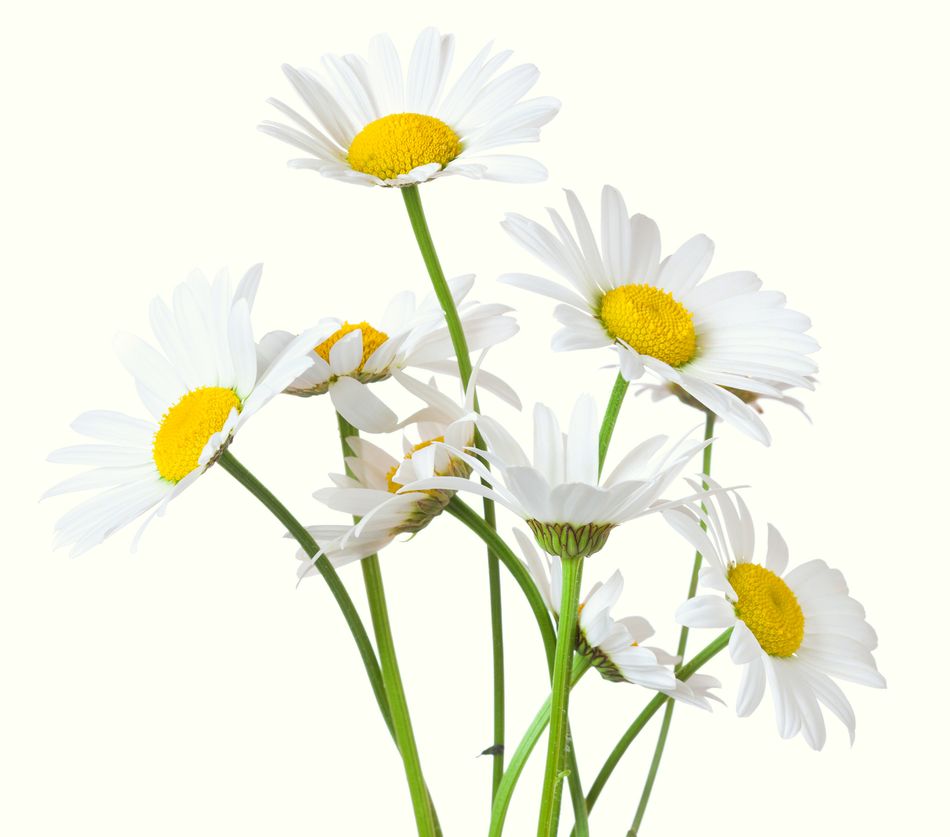 Soothing lemon balm
with immediate effects
The fighter against anxiety and depression and the ideal partner of valerian - that's lemon balm. As one of the main active ingredients in Chillax, it has not only a long‑term effect, but also an acute one. According to some studies [3], it also has a positive effect on alleviating menopausal syndromes.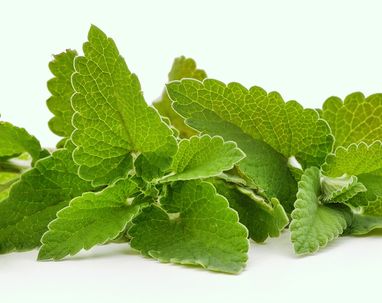 Sleep therapist:
valerian
Valerian is an herb known for its calming effects for ages. However, it is only recently that science has explored the power of valerian and its active ingredient valerenic acid [7][8]; these suggest interesting improvements not only in sleep quality but also in other psychological indicators. Valerian also prolongs deep nREM sleep and shortens superficial REM sleep.
Effects of valerian after one month of use [8]
Placebo
Reduced sleep problems by 22 %
Valerian
46 % reduction in sleep problems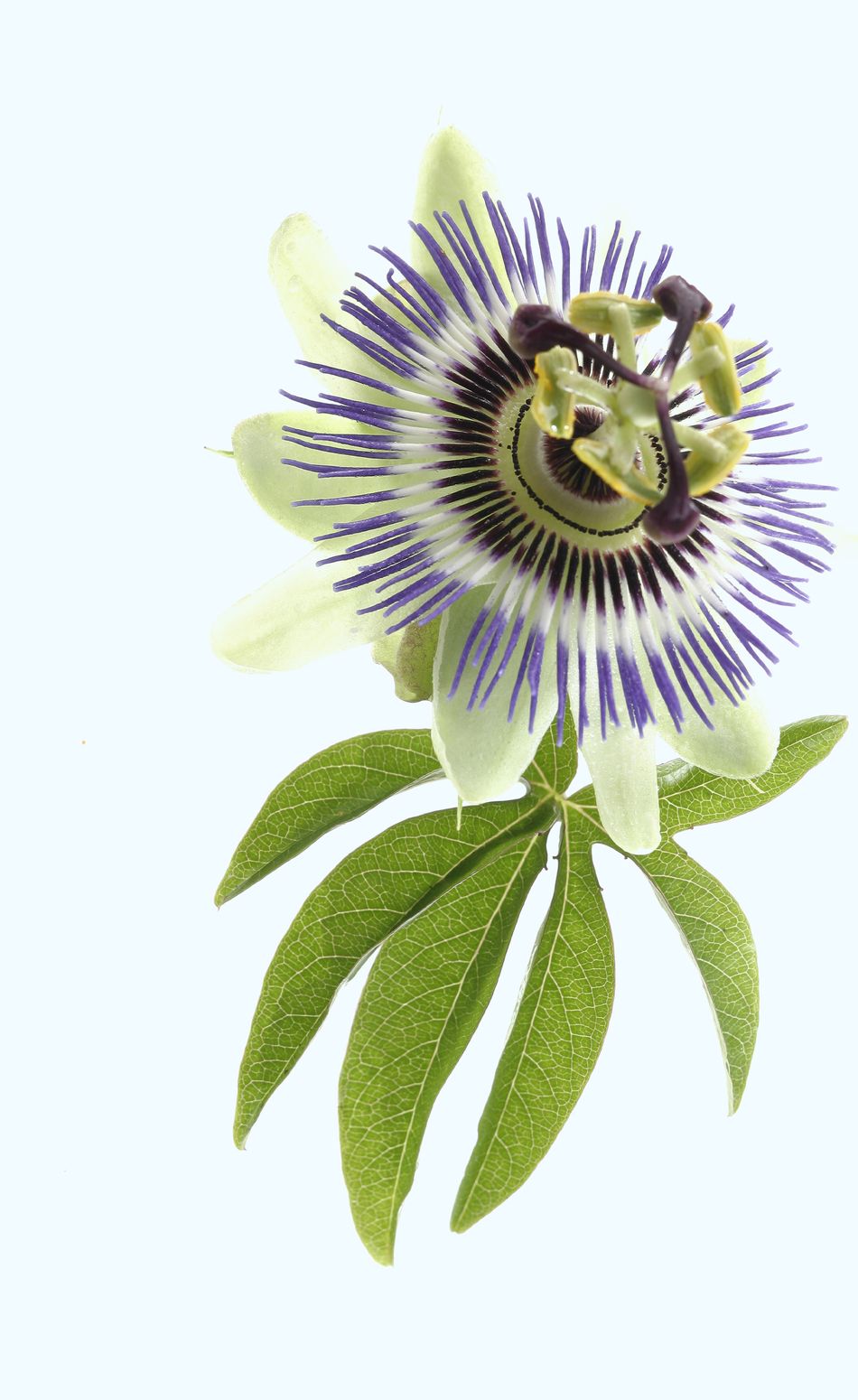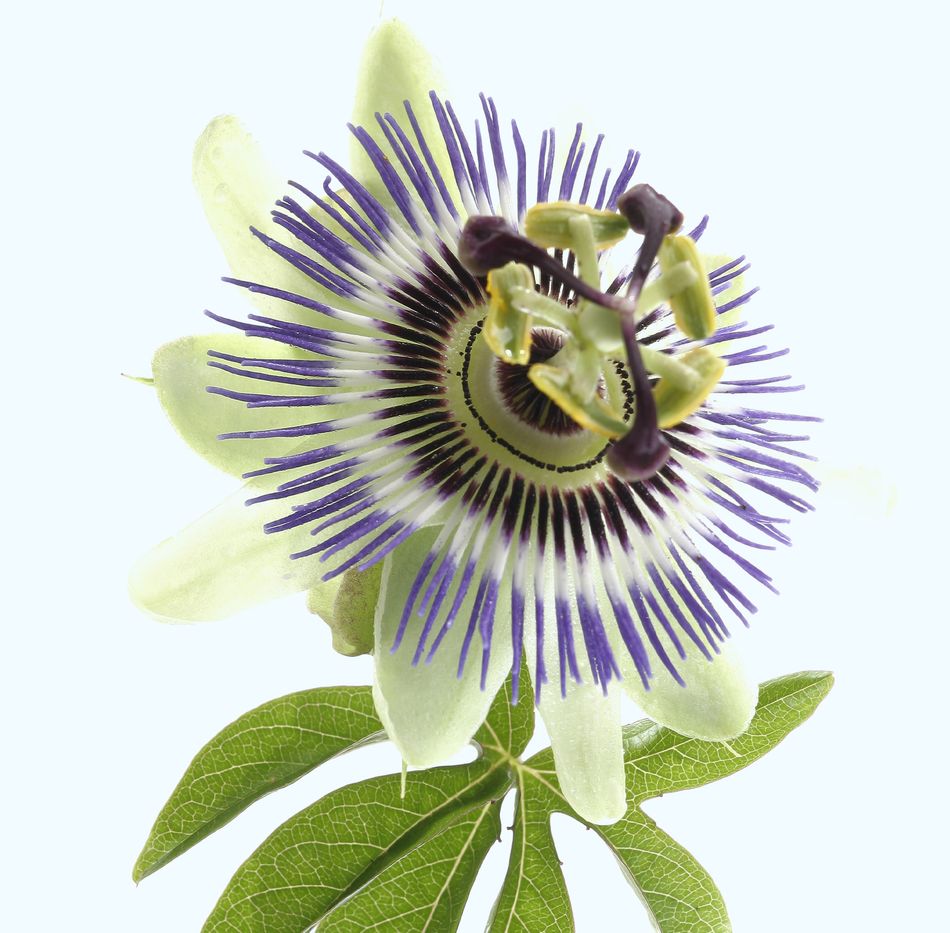 Flowers of passion,
that will...
calm you down 🤔?
It's true, passion flower may proclaim the name of passion, but its effect on the body is quite the opposite. Thanks to its high content of flavonoids vitexin and isovitexin, it has a sedative effect. It induces a feeling of psychological well‑being and improves the quality of sleep. It also boasts strong evidence for alleviating anxiety states [9].
Throw yourself into the cool
anytime, anywhere
Chillax can be taken anywhere to calm your mind and body. All you need is a glass or shaker and 200 ml of water. Ideal to take in the evening to aid falling asleep or during the afternoon to induce a calm atmosphere. Great for students, in times of stress or during psycially demanding work.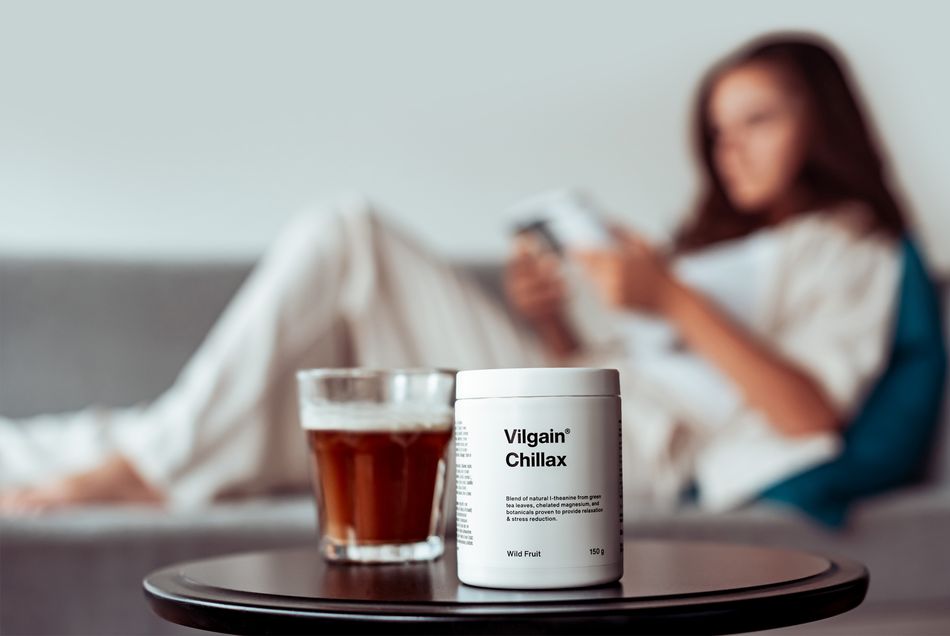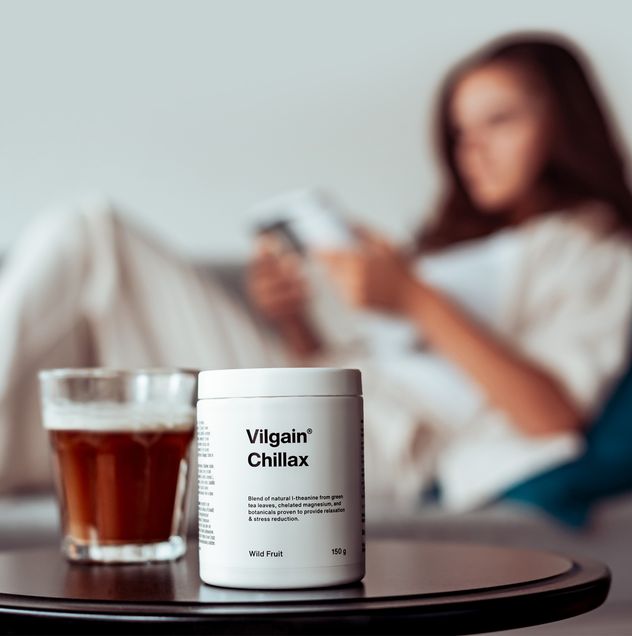 [1] https://pubmed.ncbi.nlm.nih.gov/31623400/
[2] https://pubmed.ncbi.nlm.nih.gov/33864354/
[3] https://pubmed.ncbi.nlm.nih.gov/29403626/
[4] https://www.ncbi.nlm.nih.gov/pmc/articles/PMC3230760/
[5] https://pubmed.ncbi.nlm.nih.gov/15272110/
[6] https://pubmed.ncbi.nlm.nih.gov/29908682/
[7] https://www.ncbi.nlm.nih.gov/pmc/articles/PMC4394901/
[8] https://www.ncbi.nlm.nih.gov/pmc/articles/PMC8077445/
[9] https://www.eurekaselect.com/article/113570
Packaging: 10 g
Dosage: 5 g (½ bag)
Doses in the package: 2 
Packaging: 150 g
Dosage: 5 g (1 scoop)
Doses in the package: 30 
| | |
| --- | --- |
| | 5 g |
| Valerian extract 4:1 | 500 mg |
| Lemon balm extract 4:1 | 300 mg |
| Passionflower extract 4:1 | 250 g |
| Chamomile extract 4:1 | 220 mg |
| Green tea extract | 250 mg |
| - of which theanine | 100 mg |
| MagChel® Magnesium | 75 mg (20 % RHP*) |
*RHP - Reference intake value for an average adult (8400 kJ / 2000 kcal).
Ingredients
Inulin, valerian root extract(Valeriana officinalis) 4:1, lemon balm leaf extract(Melissa officinalis) 4:1, passionflower(Passiflora incarnata) 4:1, chamomile flower extract(Matricaria chamomilla) 4:1, Chinese tea tree leaf extract (Camellia sinensis L., MagChel® magnesium (magnesium bisglycinate), acidity regulator: citric acid, natural flavour, sweetener: steviol glycosides.
Country of origin.
Instructions for use
Mix 1 dose of 5 g (1 scoop) with 200 ml of water.
Take during the day or evening for soothing and relaxing effects.
Warning
Food supplement.
Suitable for athletes.
Should not be used as a substitute for a varied diet.
Do not exceed the recommended daily intake.
Not suitable for children, pregnant and lactating women.
Keep out of the reach of children.
Store in a dry, dark and cool place.
Vilgain s.r.o. (previously Selltime s.r.o.), Smetanova 1022/19, 602 00 Brno (previously Tkalcovská 904/6a, 602 00 Brno), Ič 29269555.
Popular alternatives
__________ __________ __________ __________ __________

__________ __________ __________ __________ __________

__________ __________ __________ __________ __________

__________ __________ __________ __________ __________

__________ __________ __________ __________ __________
Related Products
__________ __________ __________ __________ __________

__________ __________ __________ __________ __________

__________ __________ __________ __________ __________

__________ __________ __________ __________ __________

__________ __________ __________ __________ __________

__________ __________ __________ __________ __________
Also Bought
__________ __________ __________ __________ __________

__________ __________ __________ __________ __________

__________ __________ __________ __________ __________

__________ __________ __________ __________ __________

__________ __________ __________ __________ __________

__________ __________ __________ __________ __________