Vilgain Omega-3
⁠–⁠ natural form of triglycerides, high oxidative stability, 500 mg EPA and DHA in 1 capsule, support vision, brain and heart health
Vilgain Omega-3
⁠–⁠ natural form of triglycerides, high oxidative stability, 500 mg EPA and DHA in 1 capsule, support vision, brain and heart health
In stock 5 or more pieces
In stock 5 or more pieces
Order now and we'll ship your goods today
Others buy together
Excellent purity
and quality of fish oil
Try a premium source of omega‑3 essential fatty acids from wild anchovies. They are enriched with tocopherols that maintain the product's excellent oxidative stability.
200 mg
DHA acids with anti-inflammatory effects
300 mg
EPA acids support proper heart function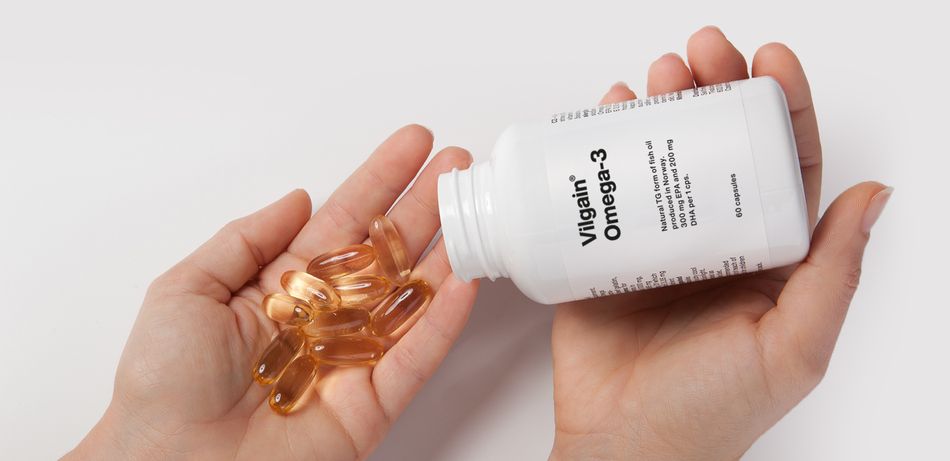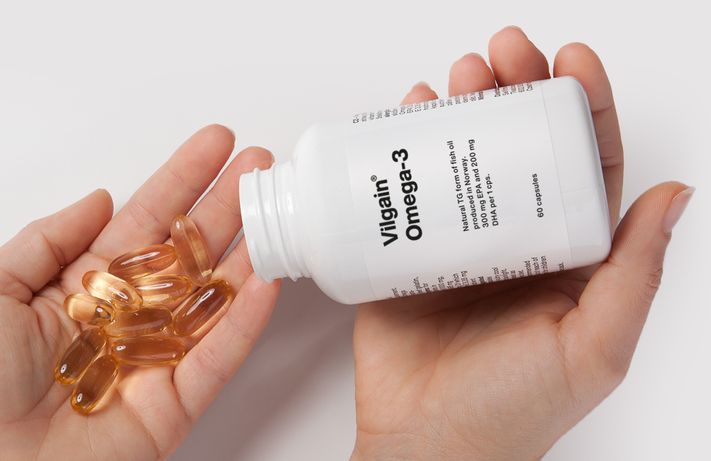 High oxidation stability
due to gentle processing
Omega‑3 fatty acids can be oxidised by exposure to air and lose their beneficial properties. To assess the oxidative stability and quality of fish oil, the Global Organisation for EPA and DHA Omega‑3 (GOED) sets maximum acceptable levels of oxidation that fish oils can exhibit.
The Vivo Mega fish oil contained in Vilgain Omega‑3 capsules performs several times lower than the strict limits set by the GOED in all criteria. As a result, it retains its bright color and high quality.
Complete oxidation (2POV + pAV)
Maximum acceptable value according to GOED
What are these
beneficial fats actually good for?
Omega‑3 unsaturated fatty acids are essential for the human body and bring interesting benefits to the body. This is also why it is essential to take them regularly in food or supplements.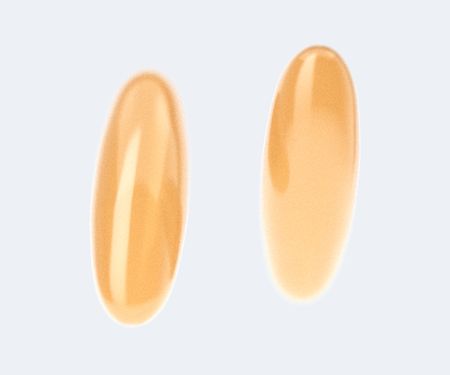 *The beneficial effect is achieved with a daily intake of at least 2 capsules.
Transparent origin from anchovies caught in the Nordic seas
The fish oil is obtained exclusively from anchovies living in the seas around the coast of Norway. Production is carried out on the same site by a company that has been involved in fish oil since the 1920s. It holds Friend of the Sea and Marin trust certificates, which prove the legality, and transparency of the fishery.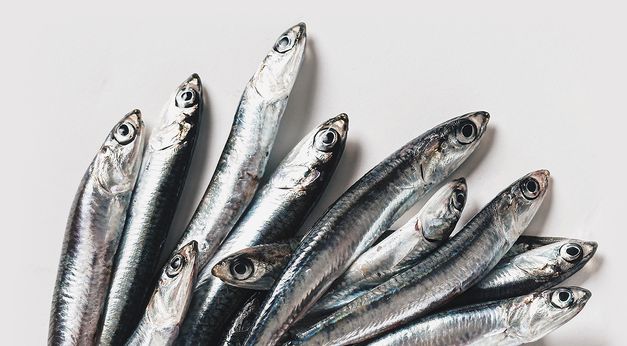 Regular inspection
for harmful contaminants
Vivo Mega fish oil has several times stricter limits on the maximum permissible content of heavy metals and other contaminants that may be present in fish oil. In addition, Vivo Mega fish oil controls for contaminants not found in competing products. You can check out the Vilgain Omega 3 lab analysis certificate under the ☝️ "downloads" tab.
Packaging: 60 capsules
Dosage: 1 – 3 capsules
Doses in the package: 60 – 20 
| | |
| --- | --- |
| | 1 capsule |
| Fish oil | 1000 mg |
| Omega‑3 fatty acids | 600 mg |
| - of which EPA | 300 mg |
| - of which DHA | 200 mg |
| Vitamin E | 3,35 mg (28 % RHP*) |
*RHP - Reference intake value for an average adult (8400 kJ / 2000 kcal).
Ingredients
Fish oil, bovine gelatin, moisturizing agent: glycerol.
Allergy: for allergens, see ingredients in bold.
Suggested use
1 capsule daily - common adult population, pregnant and lactating women, children from 3 years, recreational athletes.
2 capsules a day - performance athletes, people at risk of cardiovascular disease, seniors.
3 capsules a day - professional athletes, people with high physical activity, people at high risk of cardiovascular disease.
Warning
Dietary supplement.
Not intended as a substitute for a varied diet.
Do not exceed recommended daily dosage.
Keep out of reach of children.
Store in original container in a cool, dry place, out of sunlight at room temperature.
Vilgain s.r.o. (formerly Selltime s.r.o.), Smetanova 1022/19, 602 00 Brno (formerly Tkalcovská 904/6a, 602 00 Brno), ID 29269555.
Popular alternatives
__________ __________ __________ __________ __________

__________ __________ __________ __________ __________

__________ __________ __________ __________ __________

__________ __________ __________ __________ __________

__________ __________ __________ __________ __________
Related Products
__________ __________ __________ __________ __________

__________ __________ __________ __________ __________

__________ __________ __________ __________ __________

__________ __________ __________ __________ __________

__________ __________ __________ __________ __________

__________ __________ __________ __________ __________
Also Bought
__________ __________ __________ __________ __________

__________ __________ __________ __________ __________

__________ __________ __________ __________ __________

__________ __________ __________ __________ __________

__________ __________ __________ __________ __________

__________ __________ __________ __________ __________